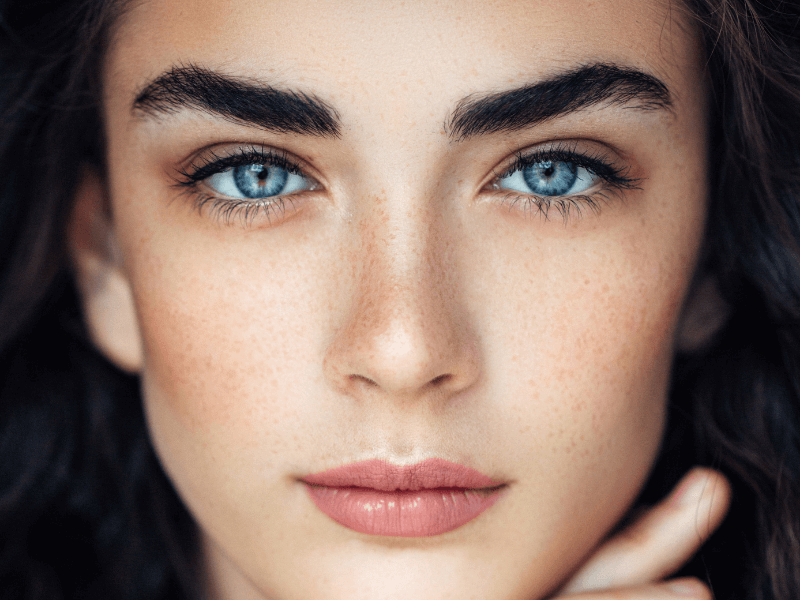 Posted by Tracey Simpson on in Treatment
Our semi permanent eyebrow makeup experts can create gorgeous, lasting looks that suit your unique style. Enhance lips, eyes, brows and beyond with advanced techniques, skilled artistry and a bespoke approach. Of all the treatments we offer, microblading plus digital hair strokes are our favourites. Although a brow treatment, microblading can help harmonise and balance all the features of the face, as well as emphasise the beauty of the eyes.
How it all works
Microblading treatment (also known as eyebrow tattoos) can create a fuller-looking brow, as well as shape and define its appearance. The treatment uses an extremely precise pigmentation tool to carefully and expertly mark individual hair strokes on the skin. Our semi permanent eyebrow makeup artists have all completed our training courses, which are accredited by VTCT and regulated by OFQUAL for your peace of mind.
Popular styles
When it comes to your brows, it should be anything but a one-size-fits-all approach. Instead, your new eyebrow tattoos should be tailored to your requirements – whether you have thin hairs on your eyebrows and want a fuller, face-flattering look, or you want a graduated, ombre style that looks realistically 3D. Microblading is also recommended in those where hair may have become lost due to medical conditions or medication, restoring your appearance and confidence once again.
Risks and downtime
Microblading is a low-risk treatment, with most of our clients only experiencing some mild redness and minimal swelling. We've covered aftercare instructions on our dedicated page here, and will also talk through our recommendations during your consultation. You should be able to return to work and most everyday activities after your treatment. The treatment is also low-pain, with many clients not reporting any discomfort, although we do numb the area to keep any pain to a minimum.
From consultation to treatment
After making an enquiry, our team can book you in for a consultation at our London clinic. During this time, we'll answer any questions you have about your microblading treatment, cover the aftercare process and talk you through what's involved on the day. We take face shape, features, skin type and natural colouring into account when making recommendations and can even offer a personalised template of your design, complete with preview.
Book today
Get in touch with our London team via our contact page and we'll secure a consultation for semi permanent eyebrow makeup that fits round your busy schedule.
Blog Home Page