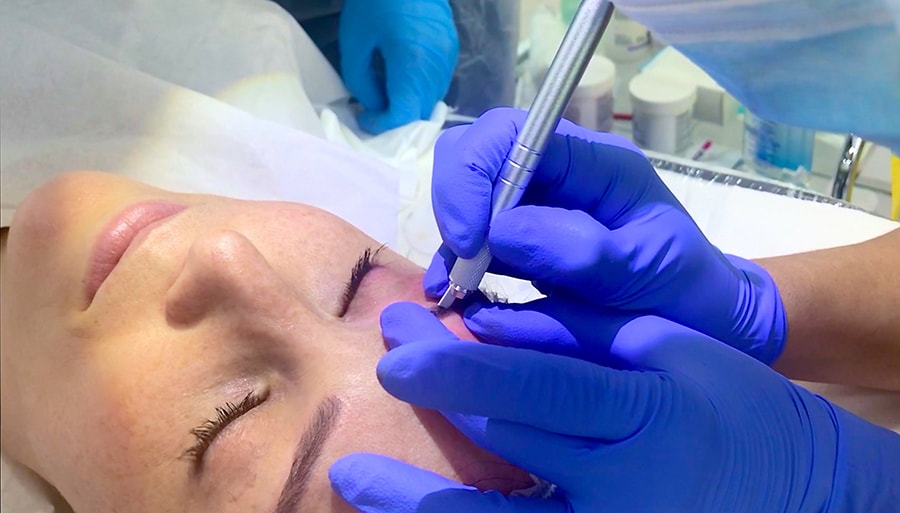 Posted by Tracey Simpson on in Treatment
What is the Best Eyebrow Treatment for You?
Over the last 5 years, the eyebrow market has taken a number of strides when it comes to contemporary, eyebrow treatments. There are simply countless eyebrow treatments designed to create a number of effects; from skinny to feathered. We all want the perfect brows for that perfect Instagram selfie.
The eyebrow market continues to evolve; however, it may leave you a little overwhelmed with the treatments available. Just what effect do you want from an eyebrow treatment?
There's a wealth of brow-enhancing treatments such as microblading, extensions and tinting. So what should you consider?
Microblading Eyebrows
The latest eyebrow technique when it comes to densifying them, microblading is a semi-permanent makeup treatment that gives you full yet natural-looking brows. Microblading specialists carefully implant pigment into your skin and create fine hair strokes to achieve a [natural, long-lasting effect.
At Natural Enhancement, our team of creative stylists are here to consult with you and create stunning, captivating eyebrows that will look good timelessly. Book an appointment today.
Trimming and Tweezing
Tweezing and trimming eyebrows are simply for everybody. It remains one of the simplest ways of maintaining the shape of your brows as well as removing any unwanted brow hair.
Tweezing your eyebrows is a fantastic way of continuing the upkeep of your eyebrows. However, if you think you're the type of person that might do more harm than good with a pair of tweezers in your hands, you can always have a brow-shaping session every four to six weeks.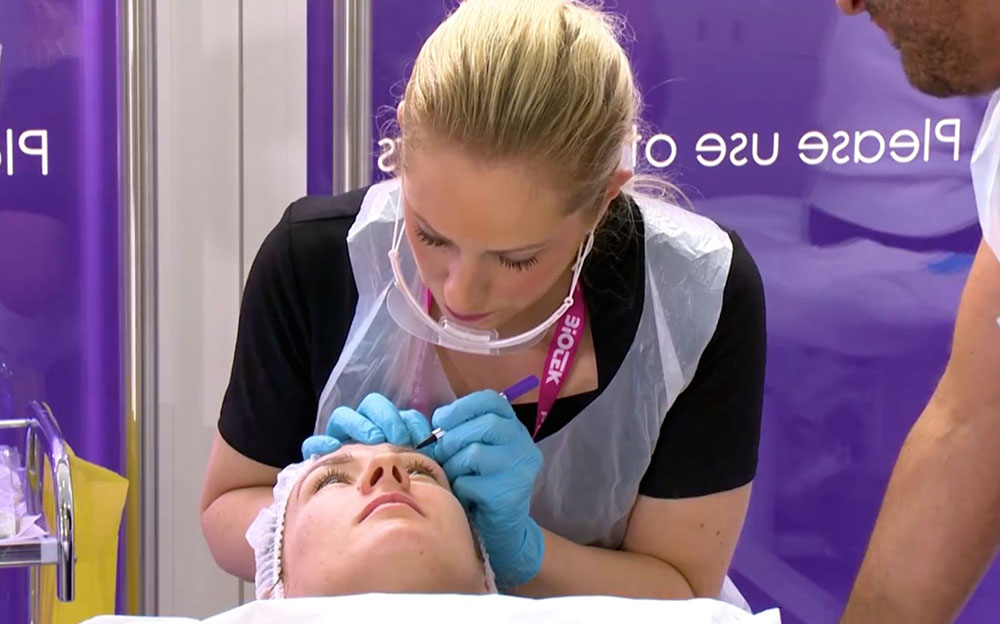 Semi Permanent Eyebrows
Want to make your face appear younger? Has over-plucking, thyroid problems and possibly age affected the hairs or asymmetrical shape of your eyebrows? You don't need to feel self-conscious about them any longer.
Our 3D eyebrow treatments are a type of semi-permanent makeup that can enhance your brows, giving you instantly the perfect shape.
You'll be amazed at how natural and long-lasting they are. Even Helen Mirren revealed that tattoo eyebrows are her secret for keeping hers looking fantastic!
Ombre Eyebrows
This brow technique achieves a fantastic, shading effect creating a dark, dramatic arch that fades into lighter tones. You can transform the perception of your lush eyebrows by opting for an ombre brow effect.
Our ombre brows treatment creates a stunning appearance for various complexions and face shapes. With our skilled therapists, we can create the ideal ombre brow effect for you today.
Which is best for me?
Which style is best for depends on your face shape and your age and style.
Ombre brows are possibly more suited to the younger woman looking to make an impression; where microblading creates more of an entrance. You decide!
Blog Home Page