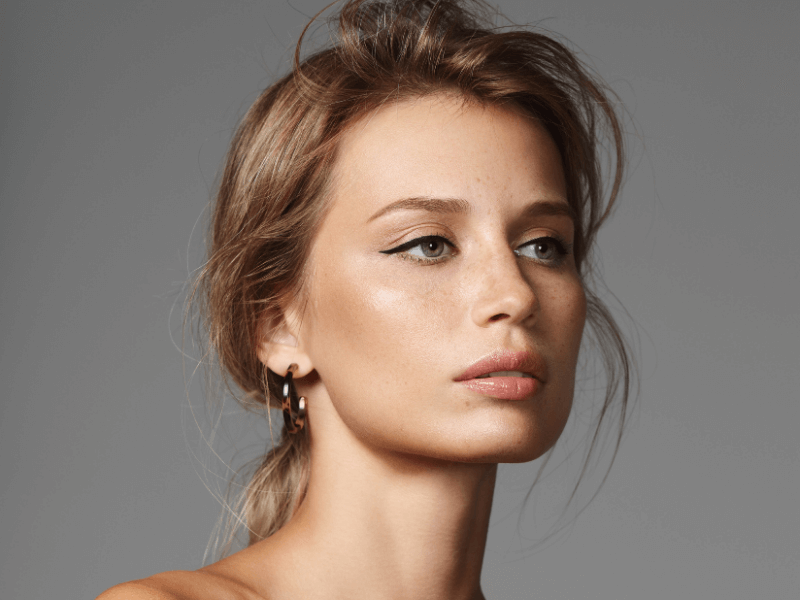 Posted by Tracey Simpson on in Treatment
Here at Natural Enhancement, London-based semi-permanent make-up experts, we know that a little beauty boost can make a big difference to your confidence and appearance. That's why we proudly offer the latest, greatest beauty services, helping to ensure you look and feel the best version of 'you'.
In this post, we're shining a spotlight on our incredible semi-permanent eyeliner tattoo procedure, covering what's involved, how long your results could last and answers to your burning questions. Read on to find out more.
Why should I have tattoo eyeliner?
It's often said that eyes are 'the window to the soul', and it's also the feature that people usually notice first in others. With a defined eye – complete with an enhanced shape – you'll be drawing all the right attention and can achieve a flattering, youthful look that's both semi-permanent and free from smudges and streaks, saving you time and effort.
What does tattoo eyeliner treatment involve?
We've perfected a precise, customisable semi-permanent eyeliner tattoo treatment, using industry-leading pigment, that's applied with skill and care. With the best possible results, you really can let your eyes do the talking. Here's what we can offer:
Fine tattoo eyeliner - this subtle style creates the appearance of finely-lined eyes for a great boost to an everyday look.
Thick tattoo eyeliner - we can go in deeper to create a thicker look that's similar to pencilled liner. This treatment is more of an elevated everyday look, which will take you into the night. We can even add a bit of a smudgy effect to the lower lid.
Super thick tattoo eyeliner - big, bold and graphic, we can even apply wings and flicks with a liner that builds from fine to super solid, with a flawless finish.
Shaded tattoo eyeliner - classic and elegant, this is the ideal look for those wanting a softly-powdered look that works anytime, anywhere.
How do I care for my eyes after treatment?
When it comes to aftercare, we've got you covered. Here's some of the common Q&As we experience here at our London clinic.
How long after eyeliner tattoo can I wear mascara?We advise against wearing any eye make-up for at least three days post-procedure. How long for swelling to go down after eyeliner tattoo?Swelling typically lasts around 1-2 days after the treatment. If your swelling lasts longer than this and you're concerned, get in touch with our experts. How long does it take for semi-permanent eyeliner tattoo to heal?Full healing usually takes around 1 week, but this is a rough guide and can be different between people.
What else should I do?
Our other tips include:
Using our Skin Jelly as directed, to clean and care for the eyes
Keeping your enhancement as dry as possible
Using antibiotic cream to prevent eye infections
Avoiding picking the area, as well as wearing make-up and contact lenses
You can find more detail on our new aftercare webpage.
How do I contact you?
Simply get in touch here, and we'll do our best to help – from arranging your treatment, to answering questions, comments and concerns.
Blog Home Page