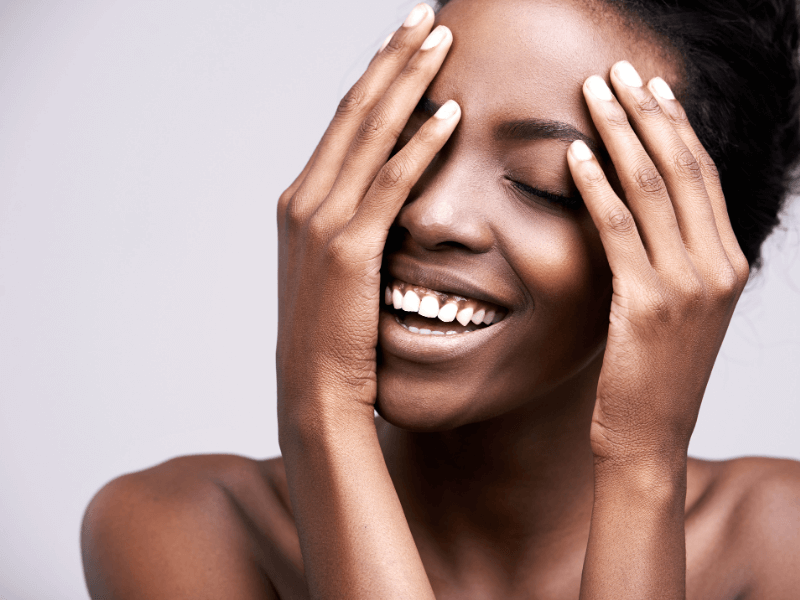 Posted by Tracey Simpson on in
There are lots of reasons why you may have facial scarring. It could be caused by a skin condition (such as acne or skin cancer), or be the result of an injury. But whatever the reason, if it's something that's affecting your confidence and wellbeing, then our London specialists can help you do something about it.
At Natural Enhancement, we offer a menu of professional treatments and semi-permanent make-up that can help unlock your beauty as well as give you that boost of self-esteem. We know how debilitating facial scarring can be, so in this post, we'll focus on how to cover up scars on your face, touching on both our treatments and tips and tricks to try at home.
Types of scarring
Before we begin, here's a quick guide to some common types of scarring.
Raised scars
Sometimes called keloid scars, these can sometimes develop after having a piercing or wound, and can actually form a much larger area than was originally affected. Keloid scars look lumpy, rubbery and shiny, and usually don't grow hairs. They don't always form straight away and can be coloured red or purple to being with.
Indented scars
Typically associated with skin conditions such as acne (such as ice pick, rolling and box car), the skin can appear shrivelled or marked. This type of scar is also called an atrophic scar because the skin hasn't managed to regenerate tissue.
Coloured scars
These are essentially scars that are still healing, and we may not be able to treat these. The reason for their red, purple or bruised appearance is because the blood is being directed to the site of the wound to boost healing in the area.
Our treatments At Natural Enhancement here in London, we offer a range of options to help cover up scars on your face:
- Scar tattoo treatments – these camouflage the area by blending pigmentation into the affected skin though a tattooing technique. We're able to closely match your skin tone to help hide the skin.
- Digital needling – this helps to promote the skin's healing response through generating micro-trauma. The result is a less taut, even appearance to the skin.
- Hair tattoo treatments – if your scar is affecting the appearance of your hair, we can offer our scar tattooing on the scalp and surrounding areas.
- Semi-permanent make-up – depending on your scar type and area, semi-permanent make-up may be able to disguise its appearance. For example, if you've had a previous accident or infection which has left a scar behind, microblading may help restore the appearance of the eyebrow.
At-home suggestions
There are a few things you can try at home, too. Your Doctor may be able to prescribe or recommend you some scar creams, oils or lotions that may improve the appearance of your scarring. Or, you can invest in quality make-up to help cover the area**. **
Book in with our team
Find out how we can help you right here in London with one quick phone call. Learn more on our contact page.

Blog Home Page