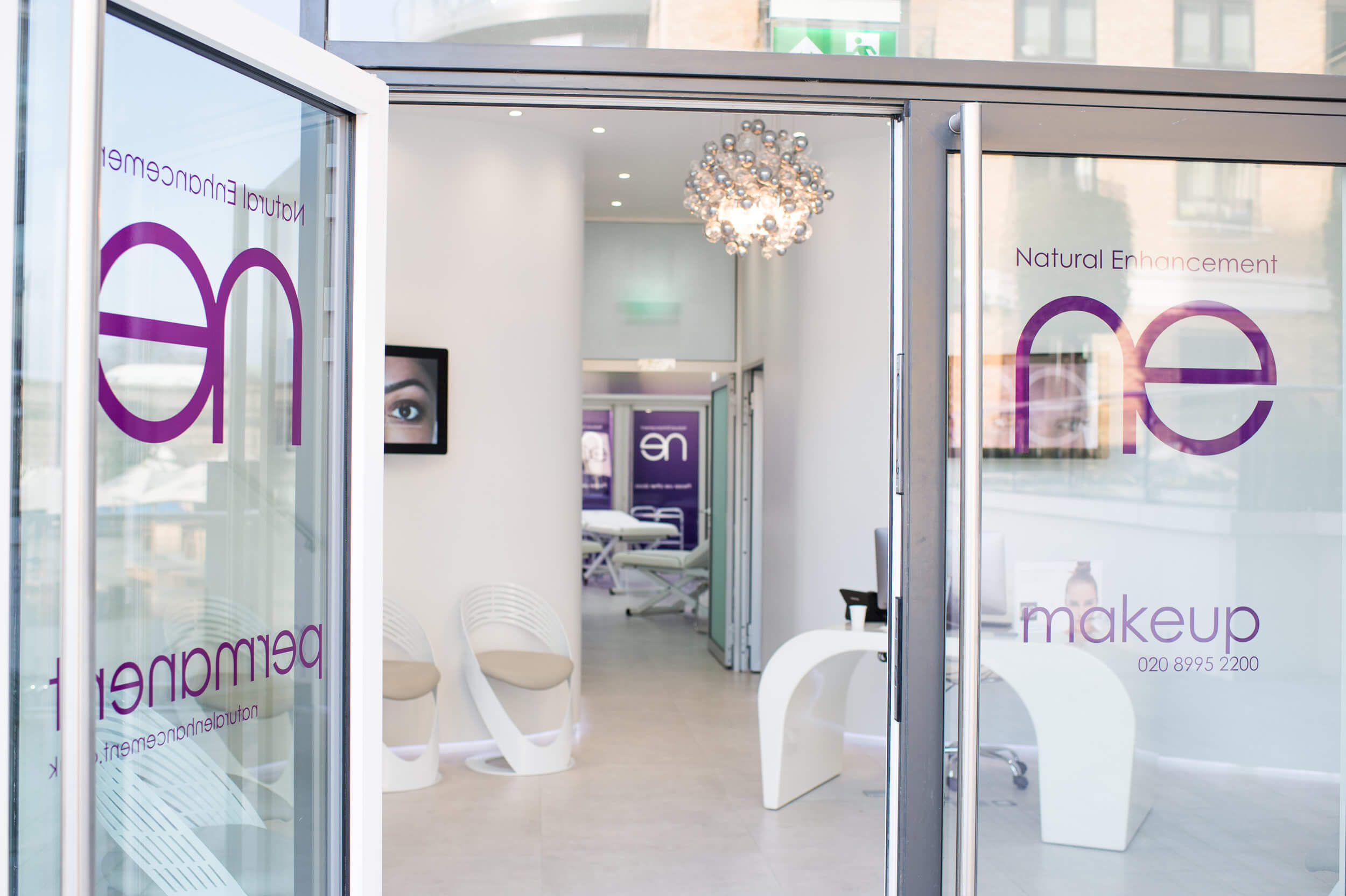 Posted by Tracey Simpson on in Treatment
The UK's beauty and health industry is thriving. With over 13,000 beauty salons across the UK, it can be a little overwhelming when it comes to finding the right clinic for semi-permanent makeup and eyebrow treatments.
No matter where you are in the UK, we're here to make sure you look beautiful. Your eyebrows help define your face and captivate those around you. So if you find yourself in one of the UK's capital, make sure you're going to the right eyebrow clinic that will guarantee natural, amazing results.
Creative. Pioneers. Passionate. Led by Tracey Simpson, one of the most influential, intentionally recognised beauty technicians, Natural Enhancement is the UK leader in micro-pigmentation and the use of the Biotek system that creates natural, fantastic eyebrows.
Tracey Simpson is the founder and managing director of Natural Enhancement, with the clinic offering a range of aesthetic and medical treatments right from their Brentford clinic.
Award-winning treatments such as microblading and ombre eyebrows, as well as being home to the Natural Enhancement Training Academy, is just some of the reasons why Natural Enhancement remains at the forefront of the beauty industry in London and the rest of the UK. Discover more treatments.
Priding themselves in offering a range of effective, non-surgical treatments, Cardiff Beauty Clinic offers a range of beauty treatments designed to revitalise your natural beauty.
Cardiff Beauty Clinic offers a range of treatments to those in and around the Cardiff area, including microblading and semi-permanent makeup. If you ever find yourself in Cardiff, this clinic might be ideal for you.
Home to winners of The Irish Beauty Industry Awards 2018, Beauty Ink by RD is Belfast's leading microblading and semi-permanent makeup clinics.
Beauty Ink by RD takes great pride in transforming the appearance of their patient's eyebrows and truly restoring the confidence of every person that visits their Belfast clinic. Browse their microblading treatments today.
Zen Lifestyle has three beauty salons located across Edinburgh. Each one offers a range of spa treatments, medical cosmetics and eyebrow treatments.
Having won 18 national beauty and spa industry awards, Zen Lifestyle is one of Scotland's leading saloons that offer natural, long-lasting microblading and other eyebrow treatments. Whether you're after a massage or looking to improve your appearance, Zen Lifestyle can help you.
Blog Home Page