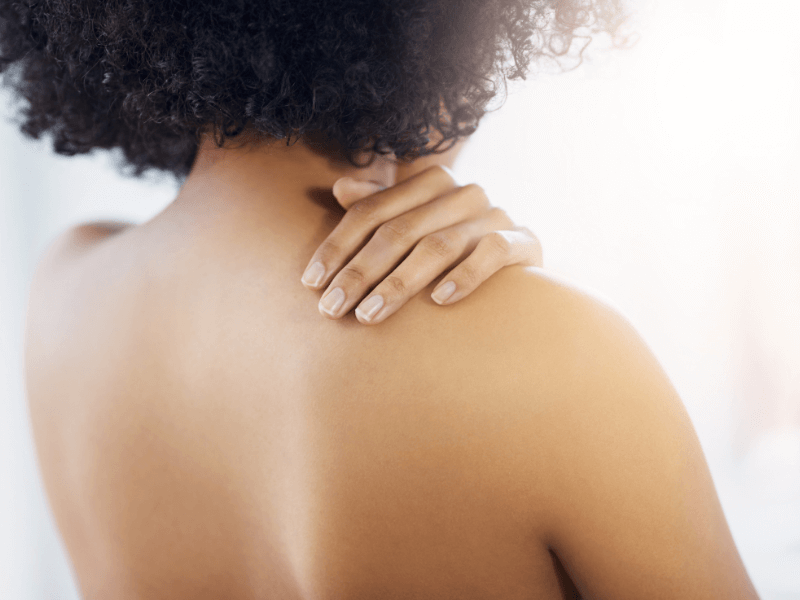 Posted by Tracey Simpson on in Vitiligo
As one of the capital's top spots for semi-permanent makeup, we're not just well-versed in all things beauty. We also know a trick or two for transforming skin on a more medical basis, such as covering scarring following surgery, or creating the illusion of hair in those with hair loss.
One condition we're proud to help with here in London is vitiligo. In short, it's where areas of pigmentation have faded, resulting in light patches on the skin. Outwardly, it can cause a blotchy-looking appearance, while affecting inner confidence.
How can you help with vitiligo?
Semi-permanent makeup isn't just about creating gorgeous permanent eyeliner or enhancing your brows (though we're highly-skilled at both). It can also be used to address a lack of skin pigmentation. Tiny pixels of colour are tattooed in layers into de-pigmented areas, which helps disguise the discoloured patches and restore your skin tone. In fact, that's the reason we often call it our vitiligo camouflage treatment.
Doesn't tattooing hurt?
No; we're gentle yet thorough with our vitiligo camouflage treatment, and always aim to keep you feeling happy, comfortable and confident with numbing creams where needed. However, bear in mind that if you have significantly large areas of vitiligo, our treatment might not be suitable due to the time, expense and discomfort it could cause. A consultation can help work out if it's the right choice for you.
Can I be allergic to the treatment?
It's possible, which is why we always carry out a discreet patch test before vitiligo camouflage treatment.
How long does it all take?
Sessions are usually around 1 hour, and you may need a few to get desired results. Also, your vitiligo will need to be in remission for at least 3 years before we can carry out the treatment.
Is it permanent?
Results from our vitiligo tattoo cover up typically last around 12-15 months, but as a semi-permanent procedure, some fading will occur over time. Thankfully, when this happens, you can simply top-up to prolong the effects.
What about aftercare?
We'll provide full aftercare instructions so you can look after your skin properly and help ensure lasting results, but we have highlighted a few things to try – and avoid – on our aftercare page.
How do I contact you?
Simply get in touch here, and we'll arrange a consultation here in London for our vitiligo tattoo cover up. We're excited to start your good skin journey with you!
Blog Home Page