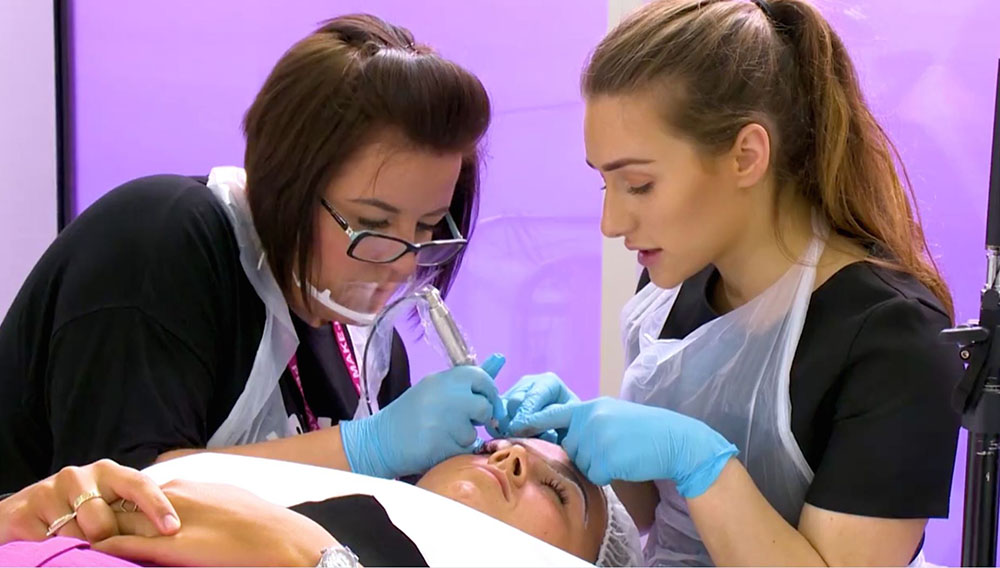 Posted by Tracey Simpson on in Treatment
A quick and easy way to shape your brows
At Natural Enhancement, we're fully aware that eyebrows have an enormous impact on your overall appearance. Eyebrow pencils are fantastic for a quick and easy way to shape your brows as well as adding ultra-fine definition to them.
So, what are the five best eyebrow pencils for 2019?
Tom Ford Brow Sculptor
Have you recently had an eyebrow treatment and want to continue keeping up appearances from the comfort of your home? The Tom Ford Brow sculptor is a powerful, non-invasive way that can truly define and enhance your brows.
Every shade offered is incredibly natural-looking and with the slanted tip, it's easy to use too. This eyebrow pencil is one of the best ones to use on your brows today.
Tom Ford Brow Sculptor: £40 John Lewis
NYX Professional Makeup
If you're looking for a cost-effective eyebrow pencil, NYX offers a well-priced Precision Brow Pencil. The Precision Brow Pencil is available in eight, natural-looking shades. It also has a flat tip for outlining the arches of your brows as well as a flexible brush for getting your brows into place.
If you find that your eyebrows might be fading a little after your microblading treatment, the Precision Brow Pencil from NYX is a great measure to restore the effect in between touch-ups.
NYX Professional Makeup Precision Brow Pencil: £9 Boots
Hourglass Arch Brow Sculpting Pencil
The Hourglass Arch Brow Sculpting Pencil comes in a range of shades. From platinum blonde to jet black, Arch by Hourglass can guarantee to get you results, even if you are a perfectionist. The perfectly crafted, triangular shape truly allows you to sculpt with broad strokes to your heart's content.
Beautifully crafted, the Hourglass Arch Brow range comes in nine different shades. If you'd like a more permanent, shaded look, our Ombre Brows treatment comes in a range of tones.
Hourglass Arch Brow Sculpting Pencil: £31 Cult Beauty
MAC Veluxe Brow Liner
The MAC Veluxe Brow Liner's highly pigmented formula allows you to create a rich, powdery texture. With a durable, delicate spoolie at one end, you can truly add a little finesse in achieving that groomed, complete look.
Do you find yourself wasting precious time on your eyebrows when heading out? Our range of semi-permanent eyebrow treatments is designed to keep you looking fabulous 24 hours a day, 7 days a week.
Mac Veluxe Brow Liner: £17.50 House of Fraser
Charlotte Tilbury Brow Lift
Looking for an eyebrow pencil that stands out from the crowd? The Charlotte Tilbury Brow Lift has a highlighter hidden underneath the brush. This is carefully designed to be applied under the arch, giving you a fantastic, instant lift.
Although the Charlotte Tilbury Brow Lift can create beautiful results, our highly-trained, experienced stylists can enhance your eyebrows for longer.
Charlotte Tilbury Brow Lift: £22.50 Feel Unique
Blog Home Page