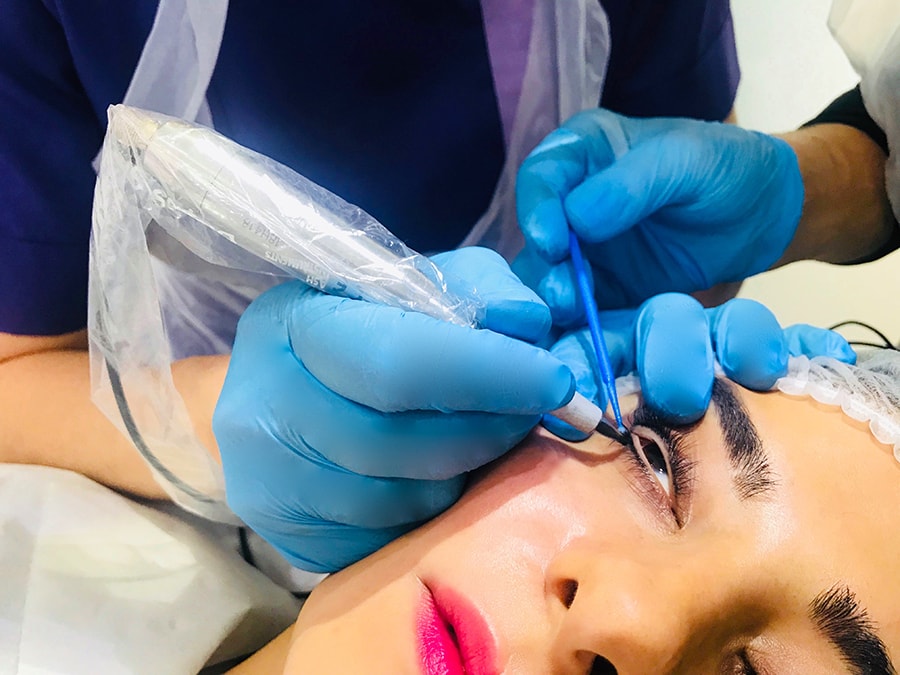 Posted by Tracey Simpson on in Treatment
Have you always struggled to master winged eyeliner? Or maybe you're just tired of trying to create the perfect smudged line to set off your smoky eyes.
If so, getting your eyeliner semi-permanently applied may be the answer. Put your eyes in the hands of a beauty expert for flawless eyeliner every day. 
To achieve a fuller lash line without the hassle of liquid, gel or pencil eyeliners, beauty technicians can use a European acupuncture technique to add pigment to your lash line. The result is a darkened, thicker lash line that doesn't come off in the shower.
The small tool used contains very fine needles which press the pigment into the first layers of the skin. With this minor procedure, you can expect your flawless new eyeliner to last for at least one year. 
What can you expect from the procedure?
Before the treatment begins, your beauty therapist will discuss eyeliner shapes and levels of thickness with you.
Although you're likely to already have a style in mind, there are several options you might not have considered which might be more adaptable.
For example, simple, smudged eyeliner could be transformed into winged eyeliner with make-up, however tattooed winged or cat-eye shaped eyeliner is difficult to reshape with a gel or pencil eyeliner. 
Much like microblading, prior to the treatment, numbing cream will be applied to the eyelid to ensure there is no discomfort.
As the area around the eye is particularly sensitive, there is no guarantee that the procedure will be completely pain-free. However, you should communicate with your beautician throughout the process and stop if you feel discomfort at any point, to allow for more numbing cream can be applied.
Your eyes will be closed for most of the treatment and your beautician will gently hold your eyelids taut for optimum results. Depending on how thick your chosen eyeliner is, the treatment should take less than two hours.
Preparing for your eyeliner treatment
As with similar procedures such as microblading, it's recommended that you consider preparing for this treatment as you would with a tattoo. It's strongly recommended that you:
Do not take blood thinners for three days prior to your appointment
Don't take aspirin or ibuprofen for 24 hours
Avoid drinking coffee for at least two hours
Avoid drinking alcohol for 24-48 hours
Remove your lash extensions a week before your treatment
Remove your contact lenses before the procedure
If you are planning to have Botox injections or procedures in the eye area, it's advised that you do so ahead of getting your eyeliner tattooed. Make sure you're completely healed at least two weeks before your appointment. Book appointment.
Blog Home Page