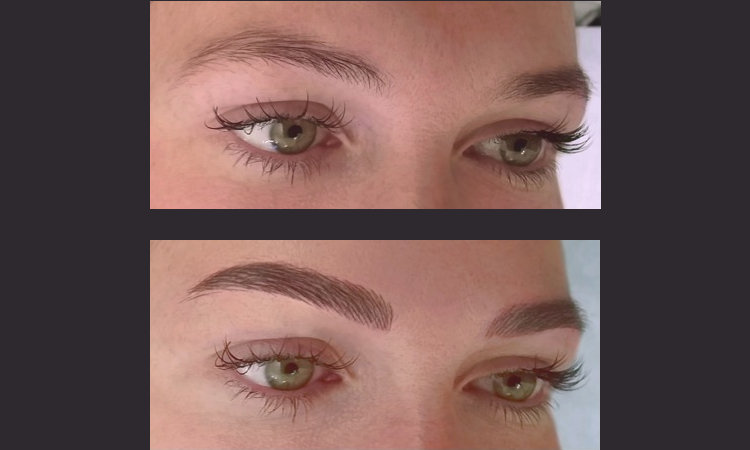 Posted by Tracey Simpson on in Treatment
Microblading is one of the most popular cosmetic procedures available in the UK beauty industry. This eyebrow treatment is designed to give your brows a fuller, defined look that's guaranteed to look fantastic.
As one of our most common treatments, our clients ask frequent, common questions about microblading. We've put together and answered the top 5 questions about microblading.
What is Microblading?
Microblading is a semi-permanent tattoo procedure. The treatment is designed and overseen by an eyebrow specialist who usually plans your treatment through an initial consultation. The procedure is designed to rejuvenate the appearance of your brows with fine hair strokes and brow volume.
By using a high-tech handpiece with super fine needles, the stylist will expertly place etch hair strokes, creating perfect, feathered brows. It's an incredibly popular treatment at Natural Enhancement, with our previous clients amazed with the results.
Will my eyebrows still grow after microblading?
Because microblading is a semi-permanent tattoo treatment, it may sound like a hair removal technique. However, microblading is designed to increase the volume of your brows, giving them a fuller appearance.
Microblading doesn't prevent your natural brow hair from growing nor does it encourage hair growth. During a consultation, your specialist will be able to give you more details about any concerns you might have. Book an appointment today.
Is microblading permanent?
Microblading isn't a permanent procedure. It is a semi-permanent treatment which involves adding hair strokes to your brows. The pigment can generally last between 12 to 18 months as it will gradually fade over time.
The procedure can take up to two hours. Depending on the colour chosen and the client, the effects of microblading can last several months without needing an immediate touch-up.
Is microblading safe?
Natural Enhancement takes great care when it comes to carrying out our microblading treatment. Microblading is a safe and effective procedure that is designed to shape your brows and give them a full, stunning look.
We have an experienced team of stylists who carry out treatment under sterile conditions which eliminate the risk of skin infections. Your stylist will also recommend getting a touch-up to keep your brows looking fantastic and making sure the treatment was successful.
How often do you have to touch up microblading?
Because microblading isn't a permanent procedure like 3D eyebrows, a touch up is required to maintain the appearance of your fuller, shaped brows. The effects of microblading can last between 12 to 18 months. Over time, the pigment of the procedure can begin to fade.
Natural Enhancement offers a touch-up appointment that is usually required every six to twelve months depending on the pigment and skin colour. The need for a touch-up varies from client to client. Contact our London clinic on 0208 995 2200 for more information or book an appointment today.
Blog Home Page